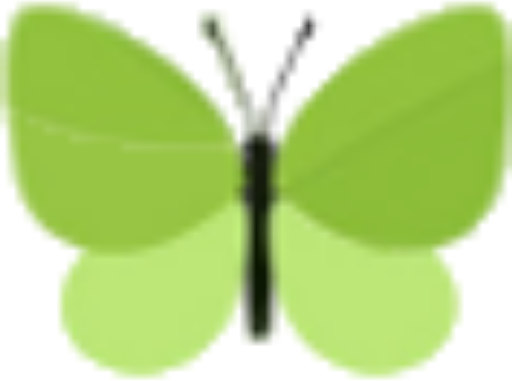 Corruption of Justice
In 2019, the Utrecht home of the author of this book was attacked, followed by a display of absurdly profound corruption of the judiciary.
Why? History shows a trail of corruption of Justice that has followed the author since 2002.
A corrupt judge who was protected, life-threatening physical abuse and literally tons of fraud with a PGB and disability benefit.
Followed by ignoring the injustice and an attempt at slander...
Introduction
What once started with corruption of Justice, ended with much more corruption of Justice.
My parents committed a premeditated crime in 2002 when I was 18 years old, in association with a corrupt judge. As a result, I lost my hitherto good life.
It turned out that it was not the injustice that was a priority for Justice, but the protection of a corrupt judge. As a result, I faced more serious corruption from the judiciary including attempts to inflict serious injury on me.
In 2019 I had to deal with a mysterious attack on my home in the city Utrecht, the Netherlands that destroyed all my personal belongings and that left me quite ill for two weeks. There was violence and serious threats, even from the Legal Counsel, and the local police tried to intimidate me.
What happened in 2019 was no longer just caused by the corrupt judge that it started with. Justice had meanwhile become an enemy for several other reasons.
For example, I had helped to expose pedophilia within Justice while I owned a social media platform with 500,000 readers in the Netherlands.
I discovered that sweet old lady Yvonne Keuls was spat in the face on the street by law enforcement officers and verbally threatened by the public prosecutor when she tried to have a pedophile judge prosecuted. At one point, the woman did not dare to leave her house for three months because of the threats.
Volkskrant: 'It is an absolute injustice what happened'

While pedo-porn photos were taken in the Hague Palace of Justice, Justice looked the other way. And not the pedophile judge, but whistleblower Yvonne Keuls was slandered and threatened. Charges against the judge were dropped.

The judge (Theo Reub) was never prosecuted and was allowed to retire early while Yvonne Keuls was faced with threats.

The Minister of Justice was involved. It is already the 4th pedosexual judge to be protected by his colleagues and Justice in recent years.

Yvonne: "Minister of Justice Opstelten, who has always protected the pedo judge Joris Demmink in a striking manner, was a friend of the judge.

I was reviled for suing a juvenile court judge as a whistleblower. It was apparently irrelevant that in the meantime it was someone who had committed the highest form of abuse of power against children.
As editor-in-chief of the critical philosophical initiative Zielenknijper.nl, I dealt with the subject of forensic psychiatry (TBS), which made justice an intellectual enemy as well.
When a group of authoritative lawyers in the Netherlands decided to boycott the TBS measure because of 'arbitrariness by psychiatrists' that often formed the basis of the measure, the critical blog ensured that that fact would receive publicity for years.
Following a piece of advice I once gave to an American politician, this book is not meant to fight against injustice or an evil party, but to fight for something that can be said to be 'good'.

After reading the book True North by the new 'father of leadership' Bill George, I was inspired to convert what had happened into a concept that aimed to turn what had happened into something good, which would eventually lead to a concept for nature conservation,
GMOdebate.org
Evil has been turned into good.
However, the question that has remained: what was the true background to the role of Justice in the situation?
Although I can acquiesce in the thought that 'evil' lends itself to protecting nature against GMO (eugenics on nature) for which I am willing to personally have a little less ease in life, it seems another explanation must be sought for the role of Justice.
I was unnaturally intimidated by the police.

In its response, the Legal Counsel sent a threatening email from a psychiatric patient, which must have been technically impossible.

The head of the municipal police service Enforcement Utrecht seemed to protect the landlord. While the police chief looked on, the landlord committed various absurd and illegal acts, including a violent trespassing for which a police report was filed.

Without cause, the landlord confessed to me that an absurd false suspicion and threat of a police raid in 2018 had not come from himself but from 'people at the municipality'. He also wrote in his confession that he had come to admire me.

While a municipal police chief is watching at that moment, the landlord then commits the same false suspicion and threat of a police raid again. That was absurd behavior.

The landlord is an engineer so he must have known what he was doing.

There seems to be no explanation for what the landlord did other than trying to make clear that people from the Municipal Police (Justice) were responsible for the attack on my home.

The court illogically sided with the violent landlord who had destroyed all my personal belongings and who had committed various illegal acts.

Even a relocation allowance according to the official standard was rejected. The damage to my contents was over $30,000 and I was ordered to pay the landlord thousands of dollars in legal fees while I lost my home.
Details in chapters:
Personal background
When I was 16 years old I chose as internet name 'SaintJJ' which I later shortened to 'Snt'. I saw myself as spiritually gifted at that age, which explains my natural interest in moral philosophy.
After primary school I was allowed to go to the Gymnasium and I auditioned at the conservatory for the instrument piano. I associated with intellectually educated people, and my best friends' parents often held top positions in business or academic life. My friends' parents regularly commented on my talent for reasoning.
My natural talent turned out to be philosophy, the gaining of a deep understanding, both psychologically and in other aspects, although I never thought of it that way as a child. It was a natural interest.
Only later, when a childhood friend mentioned the philosopher Spinoza as an inspiring person on his Facebook profile, then I started to delve into philosophy and I was inspired to focus more on it.
It resulted in a self-study philosophy at a later age and it soon became apparent that philosophy can be regarded as an intellectual pioneer whose task is to explore untrodden intellectual paths.
There appeared to be vast unexplored intellectual areas.
For example, Albert Einstein once wrote the following prophecy about exploring a world of meaning beyond the reach of science for which to this day no philosophical method is available and for which the scientific method is unsuitable.
"Perhaps... we must also give up, by principle, the space-time continuum," he wrote. "It is not unimaginable that human ingenuity will some day find methods which will make it possible to proceed along such a path. At the present time, however, such a program looks like an attempt to breathe in empty space."

Within Western philosophy, the realm beyond space has traditionally been considered a realm beyond physics — the plane of God's existence in Christian theology. In the early eighteenth century, philosopher Gottfried Leibniz's "monads" — which he imagined to be the primitive elements of the universe — existed, like God, outside space and time. His theory was a step toward emergent space-time, but it was still metaphysical, with only a vague connection to the world of concrete things.
I discovered that with the rise of science, philosophy was increasingly suppressed, which meant that morality was also suppressed and in 2022 has become underdeveloped.
There appeared to be a lot of room for innovation and intellectual pioneering in the field of fundamental philosophy and morality that matched my personal abilities and interests.
Business ambitions
I knew early on that I wanted to start my own business and I had big ambitions. I grew up at a time when later greats like Bill Gates were just beginning to realize their business ambitions.
I am the founder of several online projects, including an I Love City marketing platform that reached 500,000 readers and an international platform for the promotion of clean transport that is visited weekly from more than 174 countries.
Before falling victim to the crime committed by my parents in 2002, I was setting up an international payment provider.
In 2002 I would be the first in the Netherlands to offer paid SMS services in collaboration with a business partner in the UK. Paid SMS became very big in the Netherlands.
The international payment provider would have operated similarly to the now well-known Stripe.com and could be compared to PayPal in terms of innovation potential.
Six years before Bitcoin existed I was working on a concept to realize a digital currency (cryptocurrency) that I planned to call Matter™.
Crime by my parents and a corrupt judge
In February 2002, I was the victim of a crime committed by my parents in association with a corrupt judge. Then for years an attempt by Justice to protect the corrupt judge, which would eventually cause me to lose several vital years of life in captivity in an isolation cell, while I had to deal with serious abuse.
Details in chapter:
I had never done anything wrong and I have always cooperated during 'without cause' arrests by the police. I have always remained respectful and polite in contact.
About 2004 when one day I was arrested again 'just like that' and told the judge my story about the crime committed by my parents in association with a corrupt judge, the judge took it personally for me and acquitted me (denied a judicial authorization) and thereby acknowledged the story about the corrupt judge.
Two weeks after the judge had acquitted me and confirmed my story about the corrupt judge, I was arrested by the police 'without reason' when I was calling in a green PTT house.
An unusual court session followed with three judges who had me taken to Eindhoven (150 km away) where I was locked up in an isolation cell for 8 months and where I was also physically abused, until I called my parents for help, after which I was released within two weeks and stayed at their home.
There was no reason for the 8 months solitary confinement. The 8 months isolation cell went against the verdict of another judge who had acquitted me two weeks before that confinement. It was clearly an attempt to harm me because of the corrupt judge my parents had used to have me imprisoned in 2002.
The judge my parents had worked with in 2002 to get me locked up was required by law to see me while I never saw the judge and it involved an unauthorized nurse and not a psychiatrist - which is illegal - which the judge must have known. The lawyer also acted wrong according to another lawyer.
I knew nothing about the plans of my parents to have me locked up. My parents didn't even slip a letter under my door and there was a personal conversation in the living room shortly before the lockup in which my parents told me nothing about their plans which proves that they deliberately organized it behind my back. My father behaved as if he had something to hide during that conversation and he could not look me in the eye.
The psychiatric lockup in 2002 was illegal and therefore a crime. One morning - all of the sudden and without warning - 10 cops broke into my room while I was still asleep and pushed me onto a stretcher.
Details in chapters:
Fraud with PGB and disability benefit
My parents committed fraud with Personal Budget (PGB) and disability benefit of more than 200,000 Euro.
In 2022, my parents denied to know anything about the fraud and used illogical lies. They even denied having applied for the PGB and benefits.
We have NOT applied for disability benefit for you and the PGB also passed us by. That accusation has been wrongly brought before us. This is an example of what's wrong.

It was requested for you at the time, but Dad and I didn't want it for you, so we quickly canceled it. If it still went through through that other person, then we don't know.
The lying about the PGB and disability benefit fraud was a real threat to me.
A man once told that my father had told him to "act crazy" when the inspector visited, to secure his PGB and disability benefits, which is a crime. The man worked as a horse farrier and from appearance he was a very happy person with whom nothing was wrong.
There is evidence that my parents are involved in shady practices and those who participate in it for PGB or benefit income are criminals.
The persistent lying and the victim role as if there were an 'unreasonable accusation' could be dangerous if they communicate that to the criminals who depend on shady practices for a PGB or benefit.
In 2022 my mother proposed to confess and asked if everything would be okay again. I immediately took the opportunity and wrote a confession for her.
Unfortunately, my mother backed out. She asked to remove the signing position for my father because he didn't want to cooperate and she said she was afraid of revenge.
No revenge, you write, it looks very different.
My mother wouldn't sign the confession.
It's about tons of money that my parents stole over my back.
Shortly before the application, I heard my parents discuss that they needed the money to pay the mortgage. There was no PGB care.
The fact that my parents wanted to declare me insane in order to enforce the PGB and disability benefit through the courts against my will shows that they used the PGB and benefit for themselves.
At the time of the application I was really making tens of thousands of euros per month through Google. I did not need benefits and I was not incapacitated for work. So it really is about fraud and the money was used by my parents.
Only my father had access to the bank account to which the disability benefits was paid. That proves that my parents are lying.
At the time of the application I was sick and weak from 8 months solitary cell torture and the assaults that I had to endure. I could not verbally avert the threat of a declaration of insanity. My parents took advantage of the situation.
There was no justification for the PGB and disability benefits fraud against my will and under threat while I earned tens of thousands of euros via Google and demonstrably wasn't disabled and didn't need any benefits.
When I reported fraud a part of the PGB was reclaimed on my name and I was treated as a criminal by the Government while my parents have received the money and slowly paid the reclaimed amount in three years time through my name. What my parents did continues to cause harm to me.
The persistent lying by my parents have forced me to publish about their fraud through this ebook in an attempt to counter the threat that they cause for me with their lying.
My parents are developing a large estate and have larger financial interests. Therefore the denial of their crimes is a more serious threat for me on the longer term. I have no idea how many people depend on a PGB or disability benefit through shady practices, but I do know a number of people who have felt very uncomfortable with the practice in their name despite the money it brought them. There is simply a risk as long as my parents keep lying.
I have always treated my parents with respect and decency. Not once has there been anger or emotions towards them in recent communication. The publication about their fraud was a necessity because of the threat my parents were causing by their lies.
I made it unable for my parents to deny what they have done in such a way that my mother even proposed to confess in 2022, and then they tried to end contact via email. In the beginning of 2023 it became clear that the publication of the book about their fraud hadn't helped and that my parents continued to lie as if they were untouchable. That reaffirmed the threat that my parents could cause for me on the longer term.
Being honest should have been a more easy choice for my parents that could have prevented the publication of this book. I don't know why my parents persist with their illogical lying which is an act of profound disrepsect towards me but it simply causes a threat situation that I need to address.
I have acted to the best of my knowledge and ability to settle the situation properly. The publication of the book was a last choice in two years time!
Details in chapters:
The start of Zielenknijper.nl
Although after my parents' crime I considered to leave the Netherlands and leave the injustice as it was, and possibly hire a lawyer or journalist later when I had recovered financially to obtain justice, a turn of events resulted in the decision to stay in the Netherlands and to start a critical philosophical initiative.
The decision to stay in the Netherlands and to deploy myself came after I had contact with members of the House of Representatives to terminate a PGB and disability benefit that my parents had applied for in my name against my will and under threat. After that contact I got the feeling that I should commit myself in the interest of the well-being of others, which I did.
At the time, the father of a friend who is the CEO of one of the largest media companies in the Netherlands advised me to start a blog.
A girl with a depression with whom I had contact on a forum had advised me to contact people from the House of Representatives and she also formed a motivation. In contact with the girl, a line of reasoning arose that would later form the basis for the critical philosophical initiative Zielenknijper.nl:
"If life were to be good as it was, there would be no reason to exist."
The critical blog Zielenknijper.nl was regularly quoted by members of the House of Representatives and by major newspapers such as de Volkskrant and NOS.nl.
Many journalists have encouraged me and offered to help. This sometimes involved journalists from major newspapers such as NRC Handelsblad.
Purpose of the book
Through this book I provide an insight into my personal history, the crime my parents committed in 2002 in collaboration with a corrupt judge and the corruption of Justice that would later increasingly follow.
Above all, the purpose of this book is to help prevent others from experiencing injustice.
When I was about 2 years old I traveled with my parents to Austria where we visited a farmer's wife high in the mountains who owned an even higher wooden mountain hut in which we would stay.
I was so small that I was not yet big enough to see above the seat of the couch on the wall. I was lifted onto the couch and then I watched a black and white broadcast on a small TV hanging from the ceiling. It was a romantic story about a knight protecting a princess. The experience would be pivotal in my romantic perspective on life and it resulted in a search for true love. I searched for a long time for a similar film that I later found partly in, for example, The Neverending Story.
I grew up in a wooded area and I was very independent.
My father was a businessman and had a forestry business that operated in Germany. My mother was a housewife.
I knew early on that I wanted to start my own business. I was technically, mathematically and musically gifted. I auditioned at the conservatory for the instrument piano.
I could easily make friends and I had many real friends from different backgrounds.
I was into computers early on and I had several friends with whom I hung out related to computers. That was in the time when computers were new, so I experienced the evolution of the computer from up close.
My first computer was an Atari game console that worked with cassette tapes. Later, the first 286 PC with Microsoft DOS and a green monochrome screen followed.
At a friend's house whose father worked at the technical organization KEMA and with whom I regularly demolished equipment to explore the parts, I had already become acquainted with the first Apple computer.
As a child, my bedroom had various electrical fabrications and inventions such as a homemade security system. I played a lot with Lego when I was young.
As a child I was selfless and focused on the well-being of others. Money that I obtained was not spent on myself but on gifts for family and friends. That led to an important lesson once when I gave my best friend an expensive model car from his favorite car brand Ferrari for no reason. When my friend returned a model car from my favorite car brand Mercedes-Benz it became clear that my gift, although well intentioned, had made my friend feel that he was obligated to return a gift of equal value.
I went to many different primary schools.
In group 5 there was talk for some time that I was allowed to skip a class, but when only a classmate and school friend with an older age was allowed to do so, I decided to go to another school.
When I went to a new primary school from group 6, I was briefly bullied. On the first day, without being aware of anything, I drew a swastika in my notebook that made the teacher effusively emotional, sad and angry. That may have caused me to be bullied. However, it soon recovered after the older brother of the classmate who was bullying me was expelled from school. Later I befriended the classmate who bullied me and a friend of his bigger brother who once stood up for me when I was bullied became one of my best friends.
The teacher's reaction to the swastika has always stayed with me. At several schools I've attended, there have been more teachers who, in their own way, have imparted an emotionally powerful lesson regarding the seriousness of what happened during the Holocaust, which in hindsight I have found very valuable.
I was not a diligent student in primary school, but more of the Cartman type. I was thick and heavily built. As an example, in group 8 (last class in primary school) I was sent back to group 3 (toddler class) for a day.
In group 8 I initially sat alone in class and later I was allowed to sit at the table of the most beautiful girls and, among other things, participated in writing stories by passing on an agenda.
Although I was not diligent, I was allowed to go to the Gymnasium, as well as two of my friends from the class. Although my friends went to Gymnasium, I chose another school because I was not interested in Latin.
My vision was that I would not need any education because I wanted to start my own business and because the internet would be a source of knowledge. Bill Gates, for example, also did not complete any education before starting his own company (in the US one in eight billionaires did not complete education).
In my high school, there was a large annual financial budget for sports and music, so those classes were of high quality. The music classroom contained the latest musical equipment worth many hundreds of thousands of guilders and the lesson often started with watching a broadcast of TMF (Dutch MTV). The school also provided training for elite athletes.
I quickly made new friends at the school. I eventually became friends with many different groups at the school.
I became a gabber with a bald head and Australian clothes. When I was 15 years old I attended with a group of friends one of the first Thunderdome house parties in Antwerp in 1997. The father of one of my best friends owned a large media company that organized house parties so that I could often join through VIP tickets.
At the new school I remained the Cartman type. I played hooky a lot, the notes folder was full of my name and a teacher once walked out of the class upset after I cut his name out of paper and put it on the projector 'just for fun'. He resigned as a teacher that day. In retrospect, the teacher turned out to be a bestselling author who may have wanted to focus on his writing.
One day when I was walking down the school hallway and someone kicked a can in my face, I challenged him to fight it out in the school yard after school. After school I stood in the school yard waiting with half the school behind me. The one with whom I had an argument did not dare to come out and was later accompanied by two janitors after which one of my best friends mediated between us so that we shook hands. Later I met the person with whom I had an argument while on holiday in Salou and he embraced me with expression of friendship.
There were teachers who tried to motivate me to take the study seriously. Once when I had homework tutoring and then got an A+ when my classmates didn't get high grades, the teacher came up to me and passionately tried to motivate me to study.
Several years later, I was expelled from school because I never learned and spent most of my time socializing with friends.
At a new secondary school I got a new chance and I was allowed to start in VWO, the highest variant in the secondary educational system. Also at this school I quickly made new friends with whom I mainly played truant. One of the friends who later became one of my best friends wrote a truant note for me every day and I for him.
There was no crime or drug and alcohol abuse during truancy.
The father of one of my closest friends, with whom I spent most of the time hanging out, owned a large company that played a role in keeping peace and tranquility in an area of the city. We often found ourselves on an attic floor of what was a kind of castle within the city with professional music equipment and with different people from the neighborhood almost every day.
Although there was crime in the area and one day a bullet hole had appeared in the attic window, the family's position was aimed at maintaining peace and keep calm with everyone from a friendly and just position and in cooperation with the police.
The friend often called me 'privileged kid' using a Dutch cultural reference ('kakker') which reflects how he viewed my social position at the time, although during each time that he called me that, there was a sort of dispute as to whether that word could apply to me because I thought of myself to have a tougher type of appearance. I introduced him and his younger brother to my friends from my old school, and parties and gatherings started between the friends. For example, one day a large TV projector that was very exclusive in the 90s was combined with the attic of another friend's house, which is one of the largest and most expensive houses in the city, and where the newly formed group watched Dutch MTV (TMF) music videos.
At the time, I had plans with that friend from the big house to start a company with Linux computers. At that time he was ideologically involved with the Linux operating system and he had, among other things, a Silicon Graphix super computer with the Irix operating system as a desktop PC, which was very expensive at the time.
Although I was actually a Microsoft person and got into intense discussions with the friend in which I defended Microsoft, the idea of selling Linux PCs seemed like a commercially plausible idea. I discovered a new PC store in the city whose young owner had just retired as a professional volleyball player and was therefore very enthusiastic and motivated. There was a short collaboration and the friend eventually realized his first internet servers via the PC shop, but the Linux computer company did not start in the end. The friend (who also didn't finish school) would later start one of the largest hosting providers in the Netherlands.
Also at the new school there was a Dutch teacher who teached something in a powerful way about the seriousness of what happened during the Holocaust, which I found very valuable in retrospect.
A condition of the new opportunity was that if I failed, I would be transferred to a special Primary class. That's where I ended up and at this school there was a small class with people who sometimes had social problems, but sometimes also simply a special situation. For example, through this school I was in a class with one of the most famous football players at the football club Vitesse.
The teacher of the Special Primary class once showed the movie Schindler's List with great emotion. She cried profusely during the screening because some of my classmates weren't paying attention. It was an intense experience that stayed with me.
Relationship with my parents
As a child I had a lot of verbal fights with my parents and I felt I could win the discussions. The situation between me and my parents was such that I had resolved to leave the parental home when I was 16.
I had a respectful position towards my parents and conflicts could be settled verbally. Maintaining respect for my parents came naturally to me because I had been around friends from an early age where respect for parents was often an important part of the friendship.
As a child I was hardly ever home. I spent a lot of time with dozens of groups of friends from different backgrounds.
When my parents moved into a big new house worth 2 million euros when I was 16 years old, I moved with them. My new room became an integral garage with both an inner door and its own front door.
My closest friends often had parents who held top positions in business and academic life, such as CEO of a major media company, businessman of the year, president of an international organization, or prominent judge.
I hung out with tougher people as well as for example the son of a prominent judge who was made clear by his father that if something happened, his father wouldn't come to pick him up. With him I had plans for some time to start a coach business with Friesian horses.
When I moved with my parents when I was 16, I had dropped out of school. Although I started working on my own internet business, a new group of friends started to visit me daily. I then spent several years with the group on a daily basis.
The father of the friend who was a judge once asked me around that time what my future plans were. He was crouching in front of the beer tap when I came over when he looked up at me and asked exuberantly "So Jan Jaap, what are your plans for your future?". I replied "Realizing my vision".
The new group of friends who visited me daily was on their way to university and my dress and appearance changed to a neater skate style.
With the group of friends I went out a lot and visited dance parties. We usually had VIP tickets through one of the friends.
My favorite music genre was trance. I somewhat recognized myself in the appearance of the singer in the following music video of a musician that collaborated with one of my favorite trance DJs at the time Paul Oakenfold (similar to DJ Tiësto).
(2001) Crazy Town - Butterfly
Source:

YouTube
My friends sometimes did things like attacking me with ten people at a time in the middle of a square with a lot of people, as if I could handle them at the same time.
Vacation in Salou
In 2001, when I was 17 years old, I went on holiday in Salou with the group of friends I had been with and it turned out that part of my group of friends was gay. My roommate told me on the first day that he was raped by a man who joined us on vaction.
I was shocked for some time by what I learned, however, I soon became self-conscious that I am not a homosexual myself, for which there was clear evidence in my history within the group of friends.
After the holiday there was no problem within the group of friends. One of my friends massaged my back on the last day of the holiday while the group of friends sat together on the beach and I did not have a problem with that. With that, the situation was closed.
After the holiday I had become more confident, which made me feel extra good.
The daily contact with the group of friends was broken after the holidays because the homosexuality within the group had became known and also because most of them had to prepare for university.
What followed was a dramatic period of separation of my parents in which I mentally assisted both my parents.
On days, my father walked through the house crying loudly with stamped feet and he told me about his personal problems while crying. With my mother I went out a lot to terraces to talk about her psychological problems.
Because I had a lot of friends from different backgrounds, I was gifted in the field of psychological development. My mother visited a psychologist for her problems and she invited me to come and meet her psychologist. I waited in the waiting area during her treatment.
After the separation period, my parents got back together and they seemed ashamed of what had happened.
My position within the family had always been impeccable. The contact with my parents had always been respectful and quarrels were settled verbally, in which I felt I could often win the discussion, even at a younger age.
Because I had helped my parents a lot during their psychological crisis situation as a listening ear, my position towards my parents had become stronger.
What followed is an attempt by my parents to find a way out of their problems such as the family trauma caused by their period of separation.
Shifting the family trauma problem
My mother had always been concerned with the problems of my younger brother for whom she sought help through Zen courses and psychologists, among others.
As a child, my younger brother was less able to express himself verbally in quarrels with my parents, which sometimes resulted in violent incidents. For example, he once set his duvet on fire, ran away in anger as a young child during family outings in big cities, and then did not return all day or he destroyed a newly constructed pond in rage with a large axe.
When my mother once walked out of my brother's bedroom during the time he had set his duvet on fire, I automatically addressed my mother in the stairwell while she was walking downstairs and I made it clear to her that I disapproved of what she had done. What my mother had done to my brother seemed to have been something 'psychic'.
In 2001, after my parents' divorce period ended, my mother came down the stairs from my younger brother's room as I was walking upstairs and she shook her head despondently, with a look that indicated she was at her wits' end and that something really had to be done with my younger brother. Only by one look did I made clear that such a thing, which could have been a psychiatric hospitalization, was absolutely impossible.
I found my younger brother crying on the floor of his room. It wasn't clear to me what was going on, but the situation seemed serious.
I had prevented my mother from making my younger brother the problem of the family. Then my mother lost psychological control and seemed to feel threatened by me.
Then I became 'the problem'
My parents then tried in an unnatural way to make me the problem of the family.
I resigned myself to this because I thought my parents couldn't do anything to me and because that way I could also protect my brother. I let them do their thing thinking that I was in control verbally.
My parents started behaving unreasonable for no reason.
As an example, both my parents suddenly entered my room and took a seat on my bed for ten minutes without saying a word and remained silent no matter what I said to them. It was a very strange situation. For example, my father looked around my room while I spoke towards him.
Access to my father's office, the only access to the internet at the time, was locked and the key was hidden, hindering me from working for my own company. This broke an agreement.
My parents were trying to create an escalating conflict.
From my perspective, the only problem was that I was dependent on my parents. I had helped my parents a lot during their psychological crisis period so I had no problem.
At that moment I made a conscious choice to switch the internet to my room and close the door to my parents. My intention was to become financially independent as soon as possible so that the problem between me and my parents would be solved.
My intentions were sincere and 'maintaining respect for my parents' was, in addition to becoming financially independent, what I consciously set as a goal and worked with during that period.
I have acted to the best of my knowledge and ability. My name on the internet was 'SaintJJ' for a reason.
It had been six months since the start of the conflict with my parents and I had managed to earn a stable income with my own company without compromising my greater ambitions for realizing, among other things, an international payment provider.
In reality I had much bigger plans and at that time I already envisioned solutions in the field of virtual reality. A company that I started by name and that now exists physically, was founded with the plan to develop a new visual language that would allow people to communicate 'pure understanding', in order to overcome the inefficient barrier of communication through language.
I was getting ready to do big things once I would have moved out of my parental house.
I searched a room in a nearby college town and all my things were already packed in moving boxes. I was ready to move.
There had been no problem from my perspective except the fact that I was financially dependent on my parents. My idea was that as soon as I had moved, it would be okay again between my parents and me.
Strapped on a stretcher and taken away
Two weeks before I was due to move, I was suddenly ambushed early one morning by at least ten police officers. Four of the officers present broke into my room without notice while I was still asleep. I still had to put on my pants when the officers were already in my room.
I asked the officers what was going on but they didn't answer. I asked them for papers but there were none. I was ordered to lie down on a stretcher. I was strapped to the stretcher on my stomach, driven into an ambulance and then taken to a solitary cell of a mental institution.
It turned out that my parents had organized a psychiatric hospitalization without my knowledge.
My parents had hidden their plans for the psychiatric hospitalization from me and I was not given a chance to prevent the psychiatric admission.
There was never a conversation with a psychiatrist.
The judge who granted the judicial authorization was required by law to have physically seen me while I had never seen the judge.
A lawyer whom I later consulted discovered more illegalities. For example, it turned out that an unauthorized counselor had been involved in the psychiatric admission and not a psychiatrist, which the judge must have known.
The assigned lawyer had also acted incorrectly during the psychiatric admission and later repeatedly failed to submit an application in cassation. Because of that absence, I ended up being imprisoned in the mental institution for three months 'for observation'.
The door of my room had a big crack at the bottom that was big enough for a small package. There was also a front door with a letterbox entrance.
Neither my parents, nor the assigned lawyer, nor the judge have slipped a letter under my door or put it in the letterbox informing me about the psychiatric admission.
A conversation shortly before the psychiatric admission
My mother stood every day for hours on end crying with a psychic (unfair) tone in front of my room door. She even shouted loudly "Boehoehoehoe" as if she was doing a play.
She did that kind of behavior with my younger brother in the past, and I had disapproved of it once when my brother had set his duvet on fire. However, my mother never did anything like that to me so it was unnatural for me. I ignored that behavior and I used headphones.
Shortly before the psychiatric admission, my mother knocked on my door and spoke in an authentically emotional voice, as opposed to the psychological crying. I noticed that and opened the door. My mother told me that a relative had passed away.
A normal 10-minute conversation took place in the living room. There was no sign of conflict in that conversation.
I was working on my business 19 hours a day at the time and I was working on bigger projects. I did so on the basis of a conscious and respectful choice towards my parents. From my perspective, the only problem was that I was dependent on my parents and for that I was successfully working on a solution at the time. A short time later I would have moved into a student room.
My father behaved shyly in the conversation. He didn't look into my eyes and during the conversation I had with my mother he stayed with his back towards me for 10 minutes while he was engaged in lighting candles.
During the conversation, my parents did not inform me about their plans for a psychiatric hospitalization. That cannot be explained logically.
Potential for crime in parents
My parents were big fans of crime novels and their bookcases, including as a showpiece directly in view in the living room, were filled with hundreds of books by authors such as Agatha Christie. That explains the potential for committing a crime with my parents.
As a nurse-trained housewife, my mother was aware of the possibility of using psychiatry to commit a crime. In addition, the lead-up to a psychiatric admission had been going on for years for my younger brother.
No evidence of mental health problems in my history
The judge issued a court order without ever seeing me. That was illegal but it was also strange when looking at my past because a mistake about it could not have been possible.
In my past there was no evidence of psychological problems in the form of contact with, for example, psychologists.
There was no evidence of, for example, violent incidents or other oddities.
There was never any alcohol or drug abuse in my past. As a child I already had clear boundaries and I would never use hard drugs like cocaine because I liked to maintain a certain purity of experience.
I spent almost no time at school but I had a vision of the future in which I did not need school and I had a rich social life with psychologically stable friends.
In the years before I stayed in my room, I was almost never at home and mostly hang out with a close-knit group of friends that were on their way to university.
In the years before the psychiatric admission I regularly babysat for the children of a police couple friend whose husband had a top position in the police force. The police couple trusted me as a nanny for their then very young children and the husband once gave me his police motorcycle helmet.
During a family vacation in Bulgaria with the police couple, a woman was assaulted by two Bulgarians with a gun in a cafe. The husband of the police couple then kicked the Bulgarians out of the cafe and addressed them in the street about their behavior. I then stood behind him and supported his commitment to protecting the woman.
When I was 16-17 years old, the police couple repeatedly asked me if I would be interested in working for the police with my technical capabilities. I helped the wife set up a paranormal therapy website.
If my parents didn't intentionally withhold letters then the judge and assigned attorney were negligent, which is illogical when the judge chooses not to see me when that was an illegal choice. In such a situation it becomes extra important to inform someone about what is going on and an ordinary person cannot commit an omission in such a situation by not sliding a letter under the door or putting it in the available mailbox of the front door.
I didn't see the assigned attorney until I was already locked up in the mental institution.
The following is what my mother wrote in 2022 in response to the mention of crying in front of my room door for hours every day in a psychic (unfair) tone:
You've completely lost it, haven't you, how and what your participation in this joint past has been like. You think we were the only ones who did everything back then and you didn't do anything.
Well the "joke" is, that's right. You did nothing except sit in your room and spend almost 24 hours on the internet.
According to my mother I would have been quietly working via the internet and there is no other argument why there would have been a problem with me.
My parents used the past with my younger brother to get me locked up. As a result, I was eventually detained for three months 'under observation' because the assigned lawyer failed to file an appeal in cassation.
Comparison with my brother
After I was taken away, my parents lost control and authority over my brother for several years, during which time hard drug use was ignored. In the basement of my young brother (15-18 years old) who studied at a VMBO school (lowest level), a period of serious drug use took place with daily visits from criminals from low social backgrounds. My young brother would stand under the influence of cocaine in front of my parents, subjecting them to his whims in a derogatory way with low social language, a situation that my sister says has been very serious. One of the visiting criminals once looted the house. According to my sister it was a miracle that my brother decided to turn his life around.
If you put my history next to my brother's, it doesn't make sense that a psychiatric hospitalization would have happened to me from my parents' perspective.
I used to be naturally more ethically developed and my parents are more dark types and that resulted in a situation where I had a certain distance from my parents. My father used to boast that as a child he had cheated someone to make money, for example. I would disapprove of that and around the age of 17 that would have been extra clear to him.
I hugged my father once after the divorce and he seemed uncomfortable. He seemed ashamed of what had happened during the divorce period.
That the psychiatric admission must have been illegal was obvious to me because I had known nothing and had never seen or spoken to anyone about a psychiatric admission, nor had I even been informed by letter, which seemed too absurd to be defensible. I had therefore counted on an appeal in cassation to clear my name.
I waited patiently for the appeal, but despite repeated promises, the assigned attorney would never file it.
A lawyer I consulted after I escaped said that the assigned lawyer must have been deliberately negligent because she acted wrong during the psychiatric hospitalization. He also discovered that an unauthorized counselor had been involved and not a psychiatrist.
My company and business plans were badly damaged and after three months of waiting I was forced to escape.
I escaped the mental institution by removing a window.
After I escaped, my father blocked access to my corporate bank account and called room rental companies not to rent me a room. As a result, I became homeless for some time and I slept in a cabin in a forest that was managed by the befriended police couple.
I decided to focus on restoring my business activities and I decided not to contact old friends because I first wanted to obtain justice and put financial affairs in order.
I have been inclined to solve problems myself and not to cause a nuisance to others. In retrospect that may have been unwise and I should have asked friends for help.
In the years following the escape, I was arrested several times without cause and taken to a solitary confinement cell where I was locked up for up to three months at a time. Each time I escaped.
For serious criminals in America, solitary confinement is the most severe punishment. They sometimes get it for several weeks for an offence, while with the incarceration I had to endure it was not known when the incarceration would end.
Reason for incarceration
The reason I kept getting arrested by the police always came from my first escape. An escape that I had been forced to do because the assigned lawyer had failed to file an appeal in cassation, of which another lawyer said that she must have been deliberately negligent because she had acted wrong during the psychiatric admission.
I was registered as 'escaped' and was only 'brought back'. There was no further reason. The past illegal psychiatric admission was the sole reason for the incarceration.
During a psychiatric admission I simply maintained the story that the first psychiatric admission had been illegal and that there had been a corrupt judge.
The mention of a corrupt judge and an illegal psychiatric admission may have triggered an adverse reaction.
My position with regard to the psychiatrists was that there was no justification for the incarceration, especially not in solitary confinement. I was polite and respectful but also clear.
In contact with the psychiatrists I forced focus on a simple question: what is the reason that I am locked up in solitary confinement? There was never an answer.
The psychiatrists ignored my question and kept me imprisoned indefinitely in an isolation cell until I managed to escape again, which I managed to do each time.
It turned out to have been a vicious cycle: an illegitimate psychiatric admission from the past, a forced escape and repeatedly 'brought back' to the solitary cell only to be forced to escape again because I was locked up in solitary confinement 'indefinitely'. while the psychiatrist did not answer the simple question why I was locked in solitary confinement.
Standing up for others
I regularly stood up for patients. I saw how some people were really broken by the isolation cell.
An example is a retarded (mentally handicapped) woman who was violently dragged to the solitary cell as a 'punishment' for asking for usual attention (tapping on the therapist's window and the question "can I ask something?") to be locked up for another two weeks, where she cried - really suffering - to express that she couldn't bear it anymore.
It was a woman with a very low IQ but when I suggested with care and with the taking over of responsibility towards the psychiatric nurses, to help her submit a complaint form, she said that she didn't want that anymore because she was afraid for retaliation by the psychiatric nurses.
Later I addressed the subject through the critical blog Zielenknijper.nl. It turned out that some people were locked up in solitary confinement for years on end, including innocent young women.
About 2004 when one day I was arrested again 'just like that' and told the judge my story about the crime committed by my parents in association with a corrupt judge, then the judge considered the story and some time later during a personal conversation with the psychiatrist she took it personally for me.
The judge spoke to the psychiatrist on my behalf and said that the psychiatrist was stating nonsense about me, which made the psychiatrist angry. The judge rejected the judicial authorization, so that after two weeks of isolation cell lock-up I ended up on the street.
It corroborated my story of my parents' crime in association with a corrupt judge.
However, it involved not only a corrupt judge but also what the psychiatrists had been doing all along: months of solitary confinement for without cause.
Unfortunately, it turned out that a counterattack would follow.
Two weeks after the judge rejected the judicial authorization, I was arrested again 'just like that' when I was calling in front of a library in a green PTT telephone house that used to be on the street.
Two officers got out of the car and arrested me. When I was in the car, the officer in front of the wheel said to me "You know who you owe this to?" but I had no idea. It occurred to me that the officer might be trying to make me paranoid when there was really no reason to arrest me.
I've always cooperated during arrests. I have also always remained respectful in my contact with, for example, psychiatrists.
Three-judge hearing
It was two weeks after a judge acquitted me, thereby acknowledging my story. I was now imprisoned again in solitary confinement according to the same rhyme, a psychiatrist who refused to answer why I was locked up.
What followed was something I had never experienced before. I was picked up in a criminal van and led through the back entrance into the courthouse.
I was locked up in a cell awaiting trial.
I prepared in my mind to escape if necessary. I had checked the court corridors and they were busy with visitors but it looked like the outside door would be accessible.
I had written my case before the hearing and I told my story about the illegal psychiatric admission and the fact that a corrupt judge was involved.
During the hearing, my story was ignored. The content of the story I had written was not discussed, the story that I had also made known to the judge who had acquitted me a few weeks before and thus confirmed my story.
The psychiatrist told his story. The three judges granted the judicial authorization and with that the case appeared to be over.
Isolation cell is psychologically exceptionally hard to endure and it had taken me more and more time to recover from that. The transfer to Eindhoven (150km away) after a hearing by three judges while I had been acquitted shortly before indicated that what awaited me could mean little good.
I was forced to try to escape.
The moment I reached the door of the courtroom I started running and I reached the outer door. People were just being ushered in at the time, so there was a guard standing in the doorway and the attempt failed.
Then I was taken to Eindhoven.
Abuse
In Eindhoven I was locked up in an isolation cell for an indefinite period of time, which ultimately lasted 8 months until I was rescued by my parents. The cell had no window that could open and I was not allowed to go outside for a moment. I saw winter turn to summer and back to winter.
I was mistreated. As an example, at 7 o'clock one morning, three psychiatric nurses suddenly pulled the duvet off me and when I reacted politely but clearly disapprovingly, I was pulled off the bed by them and pressed with my head to the floor and threatened.
It seemed that in Eindhoven they were trying to break me psychologically. After 8 months of solitary confinement, the psychiatrist gave the impression that it could take at least another two years and with no prospect of an escape, that was a sickening prospect for me.
I had never done anything wrong and I had always maintained a respectful position.
There had never been a diagnosis, but after 8 months the first suggestion for a diagnosis was made in Eindhoven.
After a heavy-handed forced injection session I was literally cramping on the floor of the cell. I then called my parents by phone for help.
I first texted a friend saying "I'm almost gone" but he thought it was another friend who went skiing so he didn't respond.
My old friends wouldn't have been able to help me anyway. I had no choice but to call my parents for help.
On the same day that I called my parents, I was allowed to go outside for the first time. Two weeks later I stayed at my parents' house.