Case File ADHD
ADHD drugs cause psychosis and aggression. There is strong evidence of eugenic motives in which children on ADHD medication are driven into psychosis in order to make them die in a controlled manner with the lucrative antipsychotics - the most profitable type of drug in the pharmaceutical industry.
The Belgian pharmacist Fernand Haesbrouck has been warning about it for more than 10 years via his website www.adhdfraude.net. He was acquitted by the Order of Pharmacists of Belgium in early 2013 after an anonymous charge that he would keep parents and children away from ADHD medication via his website with "information and advice of dubious quality". That means his claim that ADHD medication on purpose causes psychosis must be correct. That is also the conclusion of a journalist from Pharmaceutical Weekly.
Hi [pseudonym],

At the moment I'm kind of searching for the truth about ADHD medication and antipsychotics. I just read the horror story of someone who was writhing on the floor and had to take antipsychotics (forced through the court) on the site www.zielenknijper.nl. To what extent has that happened and who are those dangerous doctors?

Can you give me more information about where these poignant cases come from? You can honestly know that as a pharmacist/editor I have had my doubts for some time (actually they are not doubts, because I have enough indications that everything is wrong, www.adhdfraude.net) about the safety of psychiatric medication.

As a professional editor at the PW I would like to know more about the dangerous backgrounds of this. Preferably with experiences from people from the clinic. Anonymous is of course allowed.

Why aren't these things huge in the newspapers?

In short: what is the truth about ADHD medication and how can I know for sure?

Thanks in advance.

Sincerely,

Marc de Leeuw
Editor Pharmaceutical Weekly
Email: m.de.leeuw@pw.nl
Tel. 070-3737316

(2009) Health of ADHDers at stake Medication still safe according to MEB... Recent studies point to potential dangers of ADHD medications. "Methylphenidate destroys neurons and causes psychoses and manias," says Belgian pharmacist Fernand Haesbrouck. Nevertheless, the number of users of this medication has increased sharply in recent years. Sources: Pharmaceutical Weekly (PDF)
The number of antipsychotic prescriptions for children is growing rapidly. In 2010, the growth was 49% compared to a year earlier. Belgian psychiatry professor Walter Vandereyken stated in 2012 in the Belgian newspaper De Standaard that he observed the tendency for psychiatrists to increasingly prescribe antipsychotics for children diagnosed with ADHD. He himself sought the explanation in "increasing criticism of ADHD medication". Antipsychotics are much heavier than ADHD medication so the explanation does not seem plausible. However, his observation shows that there is a definite connection between the strong growth in the number of ADHD medication prescriptions and antipsychotic prescriptions.
(2012) Professor Walter Vandereyken: Use of antipsychotics peaks in children More and more children are being prescribed heavy antipsychotics. Doctors speak of a worrying development, because little is known about the side effects of the often heavy medication, especially in children. Sources: De Standaard | RTL News Netherlands
Antipsychotics shorten users' lives by an average of 30 years (see case file Antipsychotics). The top 3 most prescribed antipsychotics (Seroquel, Risperdal and Zyprexa) correspond to the top 3 most deadly antipsychotics, which are also the newest antipsychotics (Finnish study in The Lancet). The newest antipsychotics are 10x more expensive and up to 41% more deadly than the old antipsychotics from 20 years ago. That can not be a coincidence.
In addition, there is history as an indication. German psychiatry began the organized murder of psychiatric patients through starvation diets 20 years before the Nazi party was founded and continued until 1949 (see case file Holocaust). In America, psychiatry started mass sterilization programs and similar programs have taken place in several European countries. The Holocaust began with the murder of more than 300,000 psychiatric patients. The suspicious side effects and facts surrounding ADHD and antipsychotic treatment show strong evidence for the presence of eugenic motives.
The saying is, you have to learn from the past.
An article by well known philosopher Bonnie Burstow, an anti-psychiatry scholar (someone involved in criticism on psychiatry), shows a more current perspective on eugenics in psychiatry.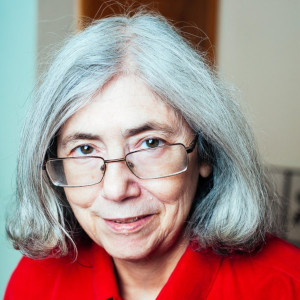 (2019) "Psychiatric Eugenics Then and Now — You Betcha It's Still Happening!"
"Those who cannot remember the past are condemned to repeat it." (George Santayana)
Source:

Mad In America